---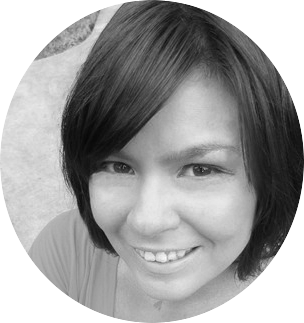 ALLISON PARAISO
A Los Angeles native, Allison has been teaching many styles of dance and musical theatre all over Los Angeles County and Orange County since 2001. She has been teaching, choreographing, and directing in the East Bay since 2014. East Bay choreography and director credits include Seussical (DTC), Spring Awakening (DTC) and Peter Pan (DTC). Some performance credits include: Oklahoma (MTW), Hairspray (MTW), Hello! My Baby - world premier! (Rubicon Theater Co.), Carousel (Reprise!), Meet Me in St Louis (MTW), Long Beach Orchestra Holiday Celebration, Kiss Me Kate (CCPA), and Smokey Joe's Café (CCPA). She has performed for many great causes such as: Help Is On The Way (REAF), S.T.A.G.E. (AIDS benefit), Broadway In The Park (MTW), Broadway Under the Stars (Reprise!), Children's Hospital of Orange County, and St Jude's. She has been fortunate enough to work alongside talented artists such as Lee Martino, Florence Henderson, Patrick Cassidy, Bruce Vilanch, Valerie Pettiford, Jason Alexander, Carole Cook and George Wendt. When Allison is not teaching or performing she's growing her own business, Images Imagined Photography, specializing in headshots, theatre and dance photography.
---
ANNETTE BROWN | B.A. Dance
Annette first stepped into the dance studio when she was seven years old in her hometown of Moraga, CA. Over the next 10 years she studied, competed and performed dances in tap, jazz, ballet, lyrical, modern & several other world dance traditions while dancing at the California Academy of Performing Arts. Annette went onto Stephens College in Columbia, MO as a dance major where she studied under one of the world's greatest women in Tap – Roxane Butterfly. In 2001, Annette was diagnosed with Chronic Fatigue Syndrome, which forced her to part with her tap shoes long enough to obtain a B.S. in Journalism from San Jose State University and recover physically. Once better, Annette traveled the world, taking and teaching dance classes throughout Europe & Australia. Annette currently lives in Walnut Creek, CA with her husband, Dave, & her son, Sam, who was born in 2013. Outside of the studio, Annette works as a freelance writer, plays the fiddle & has recently taken-up clogging. Annette's teaching style reflects all that she has learned & come to love through her many years of dance. In addition to teaching fundamentals, her students will be exposed to different dance traditions and histories from around the world while also building self-confidence through improvisational dance & choreographed performance. Above all else, she hopes to instill an appreciation for music & dance, & the life skills and relationships that are acquired in the studio. Annette is grateful to be welcomed into the Performing Academy family!
---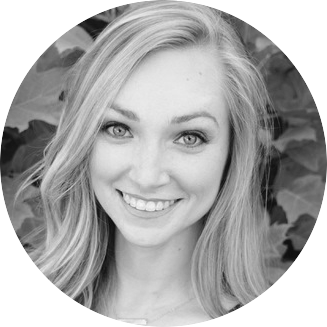 JESSICA BOYNTON | B.A. Art Practice
began her training in the Bay Area at the age of six, started teaching in 2006, and has performed in numerous ballet productions and with several community theatre companies. Jessica's deep connection with art and the arts influenced her to achieve a Bachelor's degree in Art Practice from Saint Mary's College of California. Presently, she works as a professional model and commercial actress with credits including Audi, Ben & Jerry's Ice Cream, Coffee Meets Bagel, Salesforce, Samsung, Sony Playstation, and Wells Fargo along with many others. Of importance, she has grown up with a younger brother with special needs and it has immeasurably influenced Jessica's approach to developing successful teaching methods. She understands and highly respects how each student learns at their own pace and how to encourage them through challenges. Outside of the dance studio, Jessica is a calligrapher, abstract painter, architecture photographer and fiber artist.
---
MADISON GENOVESE | B.A. in Music
Madison studied theatre at New York University, Tisch School of the Arts, and graduated from the University of Puget Sound with a Bachelor's in Music Degree, focus on Vocal Performance. She believes music, dance, and acting are important tools in developing young minds. She has been teaching voice/music for 10 years both through kid's camps and private lessons. Madison also performs locally. Recent credits include Jerusha in DADDY LONG LEGS (Main Stage West), Ellen in BULLETS OVER BROADWAY (Tri Valley Rep Theatre), Clara in THE LIGHT IN THE PIAZZA (Altarena Playhouse), Nellie in SOUTH PACIFIC (Foothill Music Theatre), and Mary Poppins in MARY POPPINS (Missouri Street Theatre).
---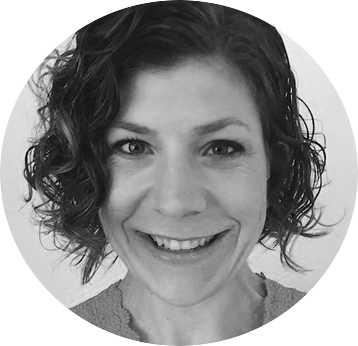 MARY KATHERINE PATTERSON | B.A. in Humanities
Mary Katherine began her dance and theater training in Orange County California with West Coast Performing Arts. She received her B.A. from Arizona State University and an M.A. From University of Illinois. She was a company member of Scottsdale Arizona Jazz Ensemble and Desert Dance Theater. Mary Katherine performed with Alight Dance Theater in Washington DC, Amy Lewis Dance Project, and is currently working with choreographer Stephanie Unger. She's taught and choreographed for various schools and studios and is certified in Pilates. Recently relocating back to the bay area, Mary Katherine has enjoyed returning to the wonderful artistic community here and bringing her love of dance to students.
---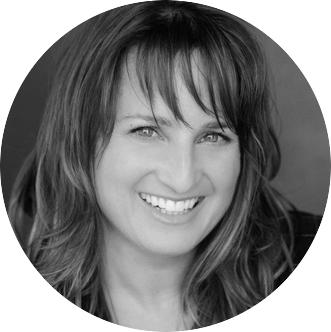 JACQUIE DUCKWORTH | B.A. from UCLA
Jacquie is a Bay Area actress who recently appeared as Annette in Town Hall Theatre's God of Carnage and the San Francisco Bay One Acts. Favorite roles include Mrs. Boyle in Mousetrap (Altarena), Dame Van Tassel in The Legend of Sleepy Hollow (SF Shakespeare Festival) and King Edward in Henry VI, Part III (Actor's Ensemble of Berkeley). In addition to stage work, Jacquie has appeared on-camera for commercials (Blue Shield, Youthful Gold), industrials (Safeway, AAA), television (I Almost Got Away With It), and film (The Game, Who Wants to Go to Heaven). As a performer and educator, Jacquie toured schools throughout the state bringing history to life with Live Oakes Educational Theater's Complete Condensed History of California and Coyote Tales.   She has directed student productions and taught acting and improvisational performance for San Francisco Shakespeare Festival, Town Hall Theatre, Girls Evolve and Adventure Theater. As a guest lecturer at City College of San Francisco she taught improvisation, creative thinking, and team collaboration. Jacquie is a graduate of UCLA and studied directing, British dialects, and audition techniques at Berkeley Rep and acting Shakespeare with Cal Shakes.
---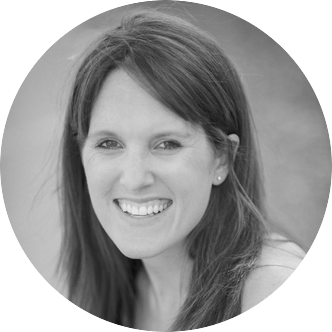 LIZ WHITNEY | MS.S Music
Liz received her Masters Degree in Music with a Vocal Performance Concentration from the University of Northern Colorado in 2006 and has since owned and operated a thriving voice studio catering to elementary school aged through adult students. Liz's teaching, as well as her singing, places an emphasis on Body Mapping, which is the study of our mental representation of our body's size, structure, and function. She is deeply inspired by Body Mapping because it teaches singers to become educated about and think independently about their bodies and voices and helps singers avoid injury. Liz teaches a wide variety of genres but places an emphasis on musical theatre as she feels that it is an accessible hybrid between classical and pop that is a cornerstone in developing technique. In addition to teaching technique, Liz aids students in learning to sight read, understand music theory, refine stage presence, overcome performance anxiety, learn new repertoire, & prepare for vocal competitions/auditions. She prides herself on her ability to work with singers at differing ability levels & with differing personality types.
---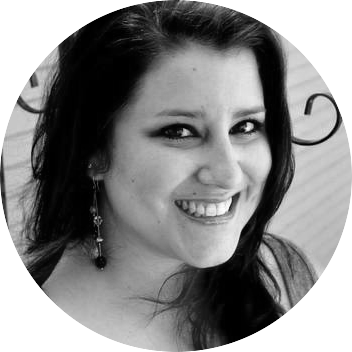 SIERRA DEE | B.A. Piano Performance & Music Education
Music Manager
Sierra Dee found her passion for musical theatre at the age of 16. She was called in to accompany her first show, "The King and I," and immediately fell in love with the music, the people and the experience of theatre. Since then she has worked her way up from accompanist to a Musical and Vocal Director working in the Bay Area. She works with many different companies including Contra Costa Civic Theatre, Douglas Morrison Theatre, Tri-Valley Reparatory Theatre, and Pacific Coast Reparatory Theatre. Beyond working as a Musical and Vocal Director for theatre companies, she also is the Musical Director for Cal State East Bay – she plays and directs the musical theatre classes while also musically directing their winter musical each year. As the oldest of five, she has always had a soft spot for children and truly feels that teaching music to children is the greatest gift someone can give. She enjoys giving her students a basis for understanding music whether it is for piano, voice, or musical theatre. While she majored in classical piano performance at Cal State East Bay, she soon realized that teaching music to all ages was what she wanted to do. She recently decided to go back to school and is attending San Francisco State University to get her Bachelors of Music in Music Education to have a degree that better suits her career.
---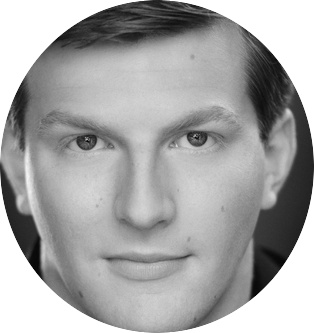 ADAM NIEMANN | B.A. Theater & Performance Studies and Film Studies
is an actor and teaching artist based in the Bay Area. He has taught young actors at Berkeley Playhouse since 2014 as a director and acting coach. Adam also currently teaches acting at Contra Costa School of Performing Arts. Adam studied at UC Berkeley where he earned his B.A. as a double major in both Theater & Performance Studies and Film Studies. Adam received additional training at the American Conservatory Theater Summer Training Congress.  Some of Adam's acting credits include Berkeley Repertory Theatre (u/s for Angels in America), Marin Theatre Company (Oslo), Cutting Ball Theatre (Timon of Athens), Custom Made Theatre Co. (Isaac's Eye), Curtain Theatre (The Comedy of Errors), FaultLine Theater (Oreo Carrot Danger), and Berkeley Playhouse (Beauty and the Beast and Tarzan). Adam is also wrote, developed and performed a two-man musical entitled JFK 'n Me. You can find more about Adam at his website: www.AdamNiemann.com
---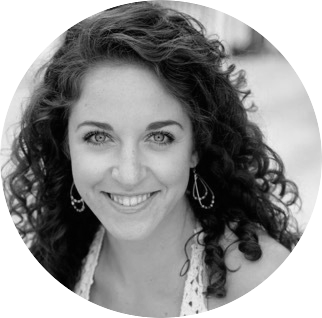 DANIELLE AVERSA | BFA Acting
Danielle has been lifelong performer, singer and dancer. Originally from Boston, MA Danielle studied at Boston University's College of Fine Arts and the London Academy of Music and Dramatic Art before moving to New York to pursue a career in theatre, film and television. In New York Danielle studied voice with an apprentice of Cornelius Reid, a well-known vocal pedagogue specialist in the bel canto technique. Her theatre credits include originating the roles of Jenny in MUSE at the Manhattan Repertory Theater, Mildred in HAIRY APE at the Boston Center for the Arts, television episodes of Brain Games and On the Case with Paula Zahn and a national commercial for Verizon Fios. After moving to the Bay Area a few months ago, Danielle was thrilled to find Performing Academy and is looking forward to inspiring the next generation of performers. As a teacher she strives to create a fun and dynamic environment to help students develop their confidence in a supportive and nurturing space. In addition to her performing experience, Danielle also draws off her experience as a 200hr Yoga Alliance certified instructor and in January she began an Alexander Technique teacher-training program at the Alexander Educational Center in Berkeley.
---
JAQ H. DALZIEL | M.F.A. Dance
is an Oakland based artist working in choreography, performance and arts education. They have been a teaching artist for over 10 years and have taught and led dance programs at many studios and schools, such as Anchorage Music & Dance Academy, Garden Day Montessori, Bay Area Children's Theatre, Emerson Elementary School, Brave Trails Camp, The Peter Pan Foundation and Performing Academy! Jaq's musical theatre choreography highlights include Alice in Wonderland (Alaska Theatre of Youth), Gold Rush Girls (Cyrano's Playhouse), Spring Awakening (OutNorth Theatre) and Snow White (Palo Alto Children's Theatre). After touring in Chicago, Jaq moved to Oakland and attained their MFA in Dance. In the Bay Area, Jaq has performed and/or choreographed contemporary dance pieces shown at ZSpace Theatre, SAFEhouse Arts, LEVYstudios, Joe Goode Annex, Shawl-Anderson Dance Center, Mills College, Laney College and ODC. Jaq is the co-director of jaqXedenmarcel, a collaborative installation/performance art company showing work in the Bay Area and LA. To help bring gender inclusion to the arts and beyond, Jaq presents gender inclusivity trainings and workshops and currently volunteers for Gender Spectrum. 
---
CHELSEY RISTAINO
a Boston, MA native who just recently moved to the East Bay and fell madly in love with its thriving theatre community! She earned a B.F.A in Musical Theatre from Montclair State University in Montclair, New Jersey, and lived in New York City for five years before moving out west. Chelsey has been performing professionally all over the country since 2012. Recent Bay Area credits include: Narrator in Joseph and the Amazing Technicolor Dreamcoat and Rizzo in Grease(Broadway by the Bay), Ali in Mamma Mia! (Center Rep), Patty Simcox in Grease (Berkeley Playhouse), Ensemble in Spamalot (Marin Shakespeare Company) and Ensemble in Rock of Ages (PCRT). Chelsey is extremely passionate about the benefits of exploring theatre arts from a young age. She strives to provide a safe, collaborative, creative environment that inspires each child to explore their true unique self.
Save
Save
Save
Save
Save
Save
Save
Save
Save
Save