---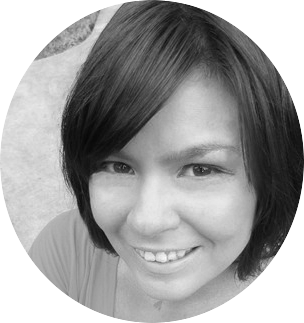 ALLISON PARAISO
A Los Angeles native, Allison has been teaching many styles of dance and musical theatre all over Los Angeles County and Orange County since 2001. She has been teaching, choreographing, and directing in the East Bay since 2014. East Bay choreography and director credits include Seussical (DTC), Spring Awakening (DTC) and Peter Pan (DTC). Some performance credits include: Oklahoma (MTW), Hairspray (MTW), Hello! My Baby - world premier! (Rubicon Theater Co.), Carousel (Reprise!), Meet Me in St Louis (MTW), Long Beach Orchestra Holiday Celebration, Kiss Me Kate (CCPA), and Smokey Joe's Café (CCPA). She has performed for many great causes such as: Help Is On The Way (REAF), S.T.A.G.E. (AIDS benefit), Broadway In The Park (MTW), Broadway Under the Stars (Reprise!), Children's Hospital of Orange County, and St Jude's. She has been fortunate enough to work alongside talented artists such as Lee Martino, Florence Henderson, Patrick Cassidy, Bruce Vilanch, Valerie Pettiford, Jason Alexander, Carole Cook and George Wendt. When Allison is not teaching or performing she's growing her own business, Images Imagined Photography, specializing in headshots, theatre and dance photography.
---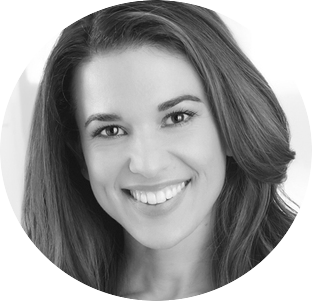 STEPHANIE BROOKS MARTIN | BFA Dance
is a NYC based performer, teacher, choreographer, and fitness instructor. National Tours: White Christmas, 42nd Street, Mamma Mia!; the equestrian show, Apassionata; USA and European tour with Ad Deum Dance Company. Regional productions: Swing!, Mary Poppins, Chicago and My Fair Lady. Commercials: Zips Dry Cleaning and Major Lazer's "Lay Your Head on Me" music video. TV: "The Marvelous Mrs. Maisel". Stephanie dances with the swing company, The Canarsie Wobblers. She received a BFA in Dance from the University of Arizona. Stephanie had the honor of restaging the original choreography of Tony-nominated choreographer Randy Skinner for the 42nd Street 2016 National Tour. 
Stephanie is a teaching artist at Broadway Dance Center, Steps on Broadway, Project Dance, and a choreographer for the Westside YMCA's Kids Company. Stephanie also has a heart for disaster relief and bringing the healing power of art to underserved areas. She volunteers with ASTEP, Sing for Hope, and has served as the outreach director and is the Co-founder of ALMA NYC. Represented by MSA Agency and a proud member of AEA. www.stephaniebrooks.org @steph.brooks.martin
---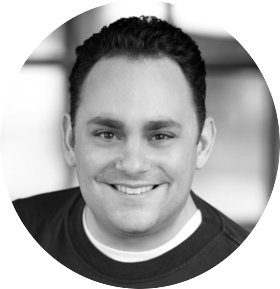 MARCUS KLINGER
began his theatrical career at the age of 10 at the Firehouse in Pleasant Hill (now the home of Performing Academy), rehearsing The Music Man for Contra Costa Musical Theatre. Since then, he has hardly left the stage. In 2010, he received a Shellie Award for Best Actor for "Max Bialystock" in The Producers for Diablo Light Opera Company, and in 2012, he received the Bay Area Theatre Critic's Circle Award for Best Actor for Edna in "Hairspray!" for CCMT. He began playing the piano at 3, professionally at 8, and has the gift to play most songs by ear on their first listen. For the past 25 years, Marcus has been the choir director at Salesian College Preparatory, arranging every song personally for a 25 voice choir for all school liturgies and a week-long Broadway/Pop concert tour of Los Angeles every spring. Having trained privately with Joe Barnett, and members of San Francisco Opera upon Joe's passing in 2006, Marcus teaches from the mantra "Your greatest power lies in your deepest relaxation." Marcus makes all materials in his recording studio, including piano/cello led exercises, fully orchestrated background tracks, and guide vocal tracks to learn from. Above all things, his goal is to help you find the beauty and strength in your own instrument, through positivity, encouragement, lots of high-fives across the piano, and material that connects to your heart.
---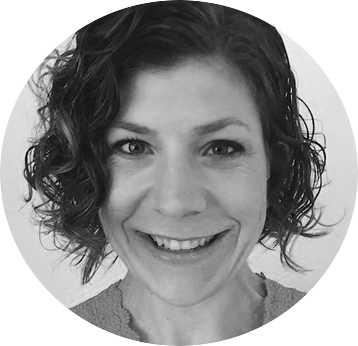 MARY KATHERINE PATTERSON | B.A. Humanities
Mary Katherine began her dance and theater training in Orange County California with West Coast Performing Arts. She received her B.A. from Arizona State University and an M.A. From University of Illinois. She was a company member of Scottsdale Arizona Jazz Ensemble and Desert Dance Theater. Mary Katherine performed with Alight Dance Theater in Washington DC, Amy Lewis Dance Project, and is currently working with choreographer Stephanie Unger. She's taught and choreographed for various schools and studios and is certified in Pilates. Recently relocating back to the bay area, Mary Katherine has enjoyed returning to the wonderful artistic community here and bringing her love of dance to students.
---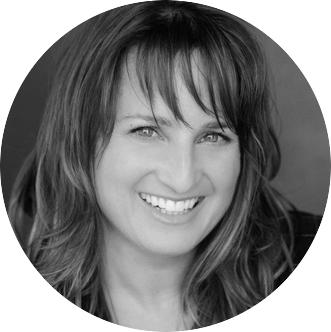 JACQUIE DUCKWORTH | B.A. from UCLA
Jacquie is a director, teaching artist, producer and actor. She directs children's theater for the Performing Academy and Cal Shakes. She recently directed the Fisher King Project at San Francisco's Magic Theatre and assistant directed One Man Two Governors at Altarena Playhouse. As an actress favorite roles include Annette in God of Carnage, Ernestina in Hello Dolly, and Mrs. Boyle in Mousetrap. In addition to stage work, Jacquie has appeared on-camera for commercials (Blue Shield, Youthful Gold), industrials (Safeway, AAA), television (I Almost Got Away With It), and film (The Game, Who Wants to Go to Heaven).   She is certified by Dueling Arts International in Rapier and Dagger and Unarmed Stage Combat. She is a founding member, director and actor for Quicksand Club, a sketch comedy group. When live theater opens again, she will be directing Rocket Man at Masquers Playhouse in Richmond, CA. Jacquie offers private coaching for monologue and audition preparation. 
---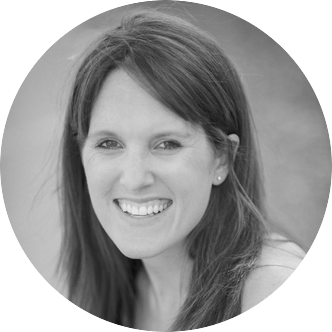 LIZ WHITNEY | MS.S Music
Liz received her Masters Degree in Music with a Vocal Performance Concentration from the University of Northern Colorado in 2006 and has since owned and operated a thriving voice studio catering to elementary school aged through adult students. Liz's teaching, as well as her singing, places an emphasis on Body Mapping, which is the study of our mental representation of our body's size, structure, and function. She is deeply inspired by Body Mapping because it teaches singers to become educated about and think independently about their bodies and voices and helps singers avoid injury. Liz teaches a wide variety of genres but places an emphasis on musical theatre as she feels that it is an accessible hybrid between classical and pop that is a cornerstone in developing technique. In addition to teaching technique, Liz aids students in learning to sight read, understand music theory, refine stage presence, overcome performance anxiety, learn new repertoire, & prepare for vocal competitions/auditions. She prides herself on her ability to work with singers at differing ability levels & with differing personality types.
---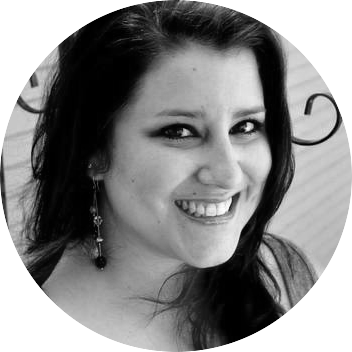 SIERRA DEE | B.A. Piano Performance & Music Education
Music Manager
Sierra Dee found her passion for musical theatre at the age of 16. She was called in to accompany her first show, "The King and I," and immediately fell in love with the music, the people and the experience of theatre. Since then she has worked her way up from accompanist to a Musical and Vocal Director working in the Bay Area. She works with many different companies including Contra Costa Civic Theatre, Douglas Morrison Theatre, Tri-Valley Reparatory Theatre, and Pacific Coast Reparatory Theatre. Beyond working as a Musical and Vocal Director for theatre companies, she also is the Musical Director for Cal State East Bay – she plays and directs the musical theatre classes while also musically directing their winter musical each year. As the oldest of five, she has always had a soft spot for children and truly feels that teaching music to children is the greatest gift someone can give. She enjoys giving her students a basis for understanding music whether it is for piano, voice, or musical theatre. While she majored in classical piano performance at Cal State East Bay, she soon realized that teaching music to all ages was what she wanted to do. She recently decided to go back to school and is attending San Francisco State University to get her Bachelors of Music in Music Education to have a degree that better suits her career.
---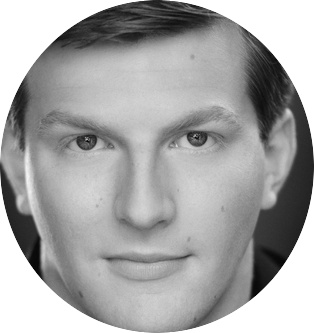 ADAM KUVENIEMANN | B.A. Theater & Performance Studies and Film Studies
is an actor and teaching artist based in the Bay Area. He has taught young actors at Berkeley Playhouse since 2014 as a director and acting coach. Adam also currently teaches acting at Contra Costa School of Performing Arts. Adam studied at UC Berkeley where he earned his B.A. as a double major in both Theater & Performance Studies and Film Studies. Adam received additional training at the American Conservatory Theater Summer Training Congress.  Some of Adam's acting credits include Berkeley Repertory Theatre (u/s for Angels in America), Marin Theatre Company (Oslo), Cutting Ball Theatre (Timon of Athens), Custom Made Theatre Co. (Isaac's Eye), Curtain Theatre (The Comedy of Errors), FaultLine Theater (Oreo Carrot Danger), and Berkeley Playhouse (Beauty and the Beast and Tarzan). Adam is also wrote, developed and performed a two-man musical entitled JFK 'n Me. You can find more about Adam at his website: www.AdamNiemann.com
---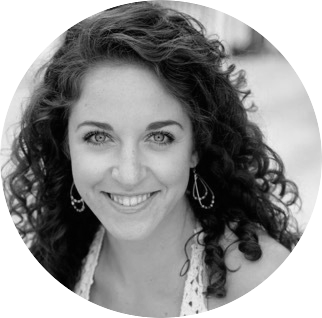 DANIELLE AVERSA | BFA Acting
Danielle has been lifelong performer, singer and dancer. Originally from Boston, MA Danielle studied at Boston University's College of Fine Arts and the London Academy of Music and Dramatic Art before moving to New York to pursue a career in theatre, film and television. In New York Danielle studied voice with an apprentice of Cornelius Reid, a well-known vocal pedagogue specialist in the bel canto technique. Her theatre credits include originating the roles of Jenny in MUSE at the Manhattan Repertory Theater, Mildred in HAIRY APE at the Boston Center for the Arts, television episodes of Brain Games and On the Case with Paula Zahn and a national commercial for Verizon Fios. After moving to the Bay Area a few months ago, Danielle was thrilled to find Performing Academy and is looking forward to inspiring the next generation of performers. As a teacher she strives to create a fun and dynamic environment to help students develop their confidence in a supportive and nurturing space. In addition to her performing experience, Danielle also draws off her experience as a 200hr Yoga Alliance certified instructor and in January she began an Alexander Technique teacher-training program at the Alexander Educational Center in Berkeley.
---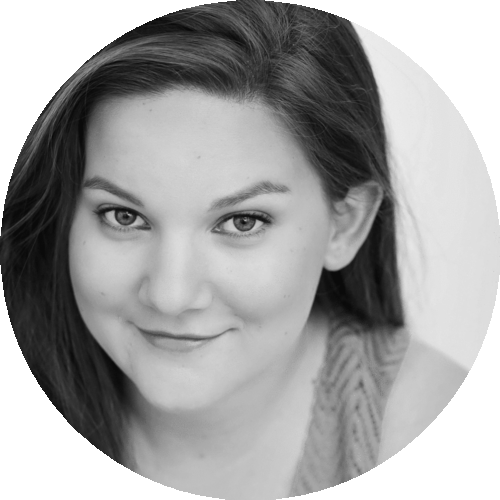 HAYLEY ALICIA MASON | BFA Musical Theatre
is an actor, singer, director, teacher, and Bay Area native! She holds a BFA in Musical Theatre from Emerson College in Boston, MA, where she performed in shows such as Titanic, The Spitfire Grill, and Shrek The Musical. While in New York City, Hayley performed at the Triad Theatre and 54 Below, as well as the Bickford Theatre in New Jersey. She has studied with many incredible teachers such as Erin Dilly, Diane DiCroce, Ken Cheeseman, and her very first musical theatre instructors- Rena and Renee! Hayley has also trained at and worked for American Conservatory Theater's Young Conservatory. She began her journey with LPA as a teaching artist in 2013, and has taught acting classes and directed shows such as Beauty and the Beast Jr and The Wizard of Oz. Her love of teaching is rooted in her love of connection and storytelling, and she hopes to inspire that love in all of her students!
Save
---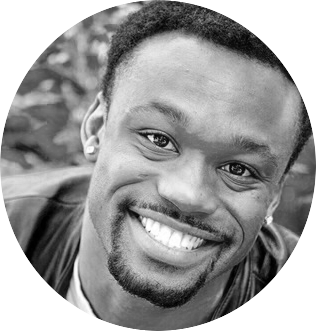 DAVE J ABRAMS
is an award-winning actor, singer, dancer, and host. He equally enjoys sharing the techniques and gifts of the art forms to those who love it just as much. His developing passion for teaching has led him to take on positions in direction, choreography, music direction, and production. He has been grateful to grace many stages like the Herbst Theater in San Francisco. He was a current host of the 2019 TBA Awards Celebration. There, he took home his 3rd TBA award for Outstanding Performance in a Musical after playing Seaweed in Bay Area Musicals' Hairspray. Other credits include Coalhouse Walker Jr in Ragtime (Berkeley Playhouse), Benny in In The Heights (Contra Costa Civic Theatre), Adam in Freaky Friday (Center Repertory Theater; Shellie Award/SFBATCC Nom) and Ken in Smokey Joe's Cafe (Tri-Valley Rep). Dave is a Bay Area native and graduate from UC Berkeley with a bachelor's degree in Theater, Dance, and Performance Studies. He is a huge advocate for spreading positivity, creativity, and community. Follow him on IG: @davejabrams or on Facebook under Dave J. Abrams. May we continue to live, love, learn, and serve.
*Member of Actors' Equity Association, the Union of Professional Actors and Stage Managers.
Save
---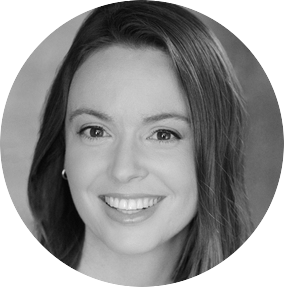 RUBY DAY | B.A. Musical Theatre
A Bay Area native, Ruby comes from a musical family with her parents both performing in the SF Symphony, and brother professional pianist.
Ruby took up the violin at a young age and focused on that instrument for 13 years before taking a strong interest in singing and acting. In middle school, she performed in various musical productions, which fueled her passion. Ruby attended Idyllwild Arts Academy to deepen her theatrical skills for her final two years of High School.
Continuing the pursuit of performance, Ruby attended the Royal Conservatoire of Scotland, for 3 years, where she received her BA in Musical Theater. She then took her talents to NYC and attended acting classes, worked in small productions, and collaborated on theatrical projects. In Spring 2015, Ruby booked the International tour of Annie, as the role of Star to Be, and traveled the world performing. In Summer 2017, Ruby returned to her hometown to star in Beach Blanket Babylon as Snow White. In her off hours, Ruby attended the Clown Conservatory of SF to broaden her emotional range, and sharpen her skills in physical comedy. She is so pleased to be home, and while she is sad to see Beach Blanket Babylon close, she is excited to bring her knowledge and experience to Performing Academy. Full of passion and patience, Ruby brings a swath of experience, from instrumentation, to singing, to big characters, Ruby is excited to teach and learn.
Save
---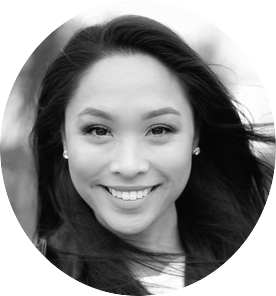 CAT REYES
has been a teaching artist in the Bay Area for the past 10 years. She began her training in dance in high school and continued her education at Diablo Valley College and San Francisco State University. She currently teaches dance at multiple studios in the styles of hip hop, jazz, & contemporary. She has choreographed national award winning dances (small groups and solos). Aside from being a teacher, Cat is also an avid performer in the Bay Area Theater community. Her favorite credits include: In the Heights, West Side Story, Tarzan, and Grease. She has also had the opportunity of co-choreographing Tri-Valley Repertory Theater productions of Jesus Christ Superstar, The Little Mermaid, and the Hunchback of Notre Dame. In addition she is employed with Kaiser Permanente's Educational Theater as a teaching artist, choreographer, and performer. Her passion for her students and teaching them in hopes that they find the same love in the arts as she does.
Save
Save
Save
Save
Save
Save
Save
Save
Save
Save